OUR SERVICES
Buying / selling
If you wish to sell a tapestry or a set of tapestries, we should be happy to buy your collection, at a competitive price and in all confidentiality, payment on agreement and no commission. If an agreement is arrived at, the payment will be made directly by cheque in the seller's name or by banker's order. A certificate of the sale will then be drawn up, on the presentation by the seller of valid documentary proof of identity.
If you can provide evidence that the work of art has been in your possession for more than 12 years, no extra costs apply. If you have acquired the piece more recently, or if no proof of ownership for more than 12 years can be produced, a tax of 5% is applicable which we then pay directly to the state. In contrast to the practice of Auction Houses, we do not retain your property for several months and we pay our purchases immediately with no extra cost.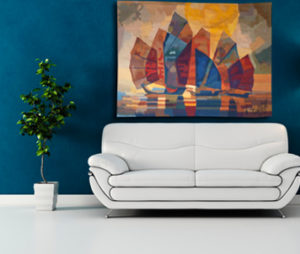 Expertise
We will be happy to provide you with a free oral estimate of the value of a work on its being presented to us, or a photograph, based on our documentation and our experience of the market.
Consultancy
We are happy to act as your consultants, to advise you in your purchases and / or to help you to find the work you are looking for. Whatever the reason, investment or an impulse purchase, please don't hesitate to enquire.
Restoration
If you have pieces in your posession which need restoring and need advice as to whom to turn to, we should be happy to put you in touch with qualified professionals with whom we work regularly.
Transport
For the shipment of your artworks, we can recommend professional transporters who will deliver your goods safely and in all confidence.